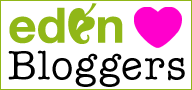 As I stated
a few weeks ago
, I adore the Liberator wedge ramp combo that I got from
EdenFantasys
. Honestly, they are just about the best addition to our bedroom that I could imagine. They make everything more comfortable, more interesting and more fun. My biggest regret is that we waited so long to buy them. I really can't say enough good things about our Liberator shapes. Really, I encourage you to go out right away and purchase them for yourself. Worth every penny.
With my new love affair with Liberator, I was excited to see that EdenFantasys is running a contest to give away some additional Liberator shapes. They have four different shapes that they're offering and they are really interesting. In addition to being liberator shapes, these also have places to hold toys to give them a little extra kick. I'd love to check out the Wing. In addition to no doubt being a sturdy, well-made piece of furniture, it includes pockets in it to house a vibrator (or other toys, if you're going solo) that can add additional stimulation to the whole piece. Which I have to admit, sounds incredibly fun.
You can enter to win up to two of the Liberator shapes in the contest. Simple entries include liking pages or tweeting about the contest. Just
head over to EdenCafe
and check it out!
Disclosure: EdenFantasys.com has sponsored this post, but the opinions are 100% my own. You can read my full disclosure here.